MyEDT Driving School Now Has The Best EDT Driving Lessons Dublin 8 (D8) Has To Offer
There isn't any question regarding this. Should you be based in Dublin 8 (D8) and need to carry out the EDT then you should choose MyEDT Driving School. As Dublin's exclusive EDT specialist driving school we can guide you from EDT 1 to EDT 12, speedily, affordably and with the talent and knowledge to drive safe and pass your driving test.
How do I know if I have to do the Essential Driver Training course?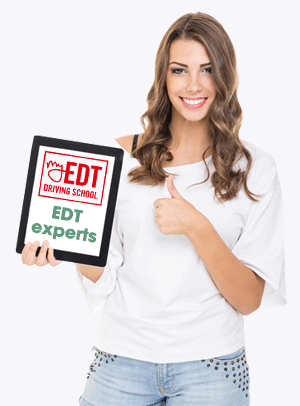 If your learner permit was issued before April 4th 2011 then you are excempt from having to complete the EDT syllabus. If it is was issued after then there is no where to hide. You have to do the 12 lessons.
Here are some facts about the EDT
Before you can sit your driving test you will have to employ the skills of a Registered ADI to guide you through the EDT syllabus. The purpose of the Essential Driver Training program is to ensure that you gain the necessary skills to be a competent and safe road user.
Other EDT information
You are issued a unique logbook that you keep throughout the entire EDT syllabus
Your driving instructor stamps, removes and uploads each EDT lesson certificate from the logbook to the RSA website after each lesson
The ADI leaves feedback and criticism on the driving instructor feedback page which the driving tester will see.
You have a self analysis page to use as a tool to reflect and absorb what you have learned.
You can change ADIs at anytime but the EDT logbook must stay with you and be signed over from your previous ADI to the new one.
You should get 2-3 hours practice between each EDT lesson with your Sponsor
Once your instructor has uploaded all 12 EDT certificates to the RSA website you can apply for your driving test.
It's time to stop making excuses
For some people the prospect of learning to drive can be overwhelming. It's natural to feel anxious, scared and of course a little excited all at the same time. But there is nothing to fear.
Starting in the quiet streets of Dublin 8 (D8) we will train you to overcome your nerves and build your self-esteem up to the point that you are a competent, safe driver, well able to pass the driving test.
Benefits of taking Dublin 8 (D8) driving lessons with MyEDT Driving School?
Taking your lessons with MyEDT Driving School has a number of advantages:
Free collection and drop off service from Dublin 8 (D8)
We have automatic and manual dual controlled cars available for lesson
We have both male and lady driving instructors in our team ready to help you
We're open 24/7 so give us a call anytime
We have extremely competitive driving lesson pricing - See how much your lessons are with our driving lessons calculator.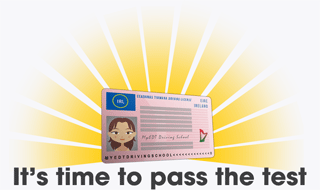 Pretest Lessons Dublin 8 (D8)
We're not just EDT experts! If you need pretest lessons in Dublin 8 (D8) then we can gladly help you in preparing for the test. If you're based in Dublin 8 (D8) then you'll likely be taking the test in Tallaght or Rathgar. Our driving instructors have extensive knowledge of the test routes of these areas, as well as the test questions you'll face.
Don't dilly dally! Join the countless student before you that chose MyEDT Driving School and passed. Take action and call us now to book your first lesson....we won't let you down.